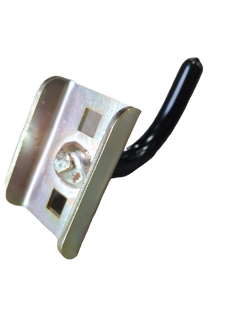 STIHL 800 Series Backpack Blower Adpater for TRM Pro
Some Stihl blowers require an adapter to mount your equipment properly to Jungle Jim's Blower racks.   The adapter bracket enables the Stihl 800 series blowers to mount onto Jungle Jim's Blower Holders.
This adapter only works on the 800 series for the TRM PRO.  If you have another series (i,e. 400, 500, 600) we have those available in our Parts Collection page.